09/28/2012
|
by AP and Roadcycling.com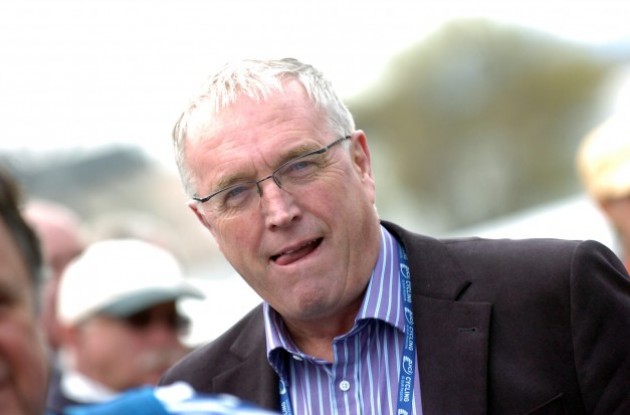 UCI chief Pat McQuaid concerned over wait in Lance Armstrong case
The head of cycling's governing body says the wait to receive the U.S. evidence in Lance Armstrong's doping case is a "cause for concern."
Cycling body UCI complained Thursday about what it sees as a delay in receiving the U.S. Anti-Doping Agency's files that led the agency to wipe out years of Armstrong's results, including his seven Tour de France titles. USADA also banned him from sanctioned competition for life.

USADA said Wednesday it would send its "reasoned decision" to the UCI by October 15, and that the cycling body already knows that. The files had previously been expected to be turned over by the end of September.

Still, UCI President Pat McQuaid said in a statement that:
"the UCI had no reason to assume that a full case file did not exist but USADA's continued failure to produce the decision is now a cause for concern. It is over a month since USADA sanctioned Lance Armstrong. We thought that USADA were better prepared before initiating these proceedings."
USADA chief executive Travis Tygart said UCI will get everything it's looking for.
"It is not surprising that UCI would send a press release out attempting to undermine and question the substance of our case," Tygart said in an email adding "It is also troubling that they would claim to have had no contact with us, which is inaccurate."
Tygart added that "the questions contained in their publicly released statement today will be answered."

In August, Armstrong decided not to contest USADA's allegations that he took performance-enhancing drugs to win the Tour de France from 1999-2005. Armstrong, who has always denied doping and points to hundreds of tests that he has passed, has claimed Tygart has a vendetta against him.

The UCI has yet to endorse USADA's decision to vacate Armstrong's victories, saying it needs to see evidence first. The World Anti-Doping Agency (WADA) is also waiting to receive the files.

The UCI questioned why USADA didn't spend time during the Tour de France, Olympics and Road World Championships to prepare its case "rather than to make announcements."

"It is at very least unusual that USADA would still be gathering evidence against a person after it has found that person guilty," the UCI statement said. "The UCI assumes that the reasons for any difficulty in putting the evidence together will be explained in USADA's decision."
Your comments