08/25/2003
|
by Julian Dean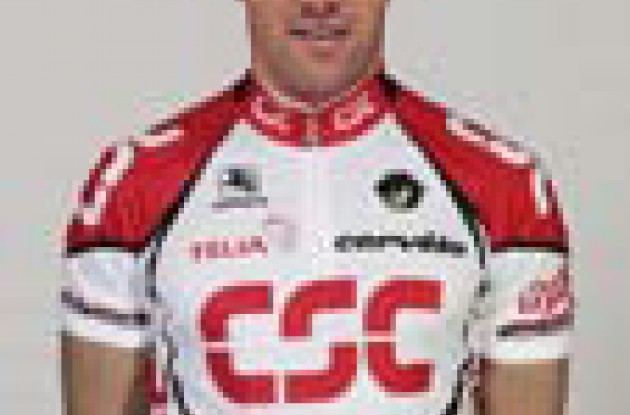 Julian Dean Diary
That time of year again...
On the contract front, things haven't been moving too fast.  Mainly due to the situation in the market. Directors certainly have the upper hand at the moment.  With the future of some teams hanging in the balance - namely Once and Banesto - most Directors seem content to wait and see how it turns out over the next few weeks.  For them, the longer they wait, the less they'll probably have to pay for some of the big names in cycling. 
Unfortunately CSC has been the same.  I have spoken to Bjarne about renewing my contract with the team but he too has chosen to wait.  For this reason, I have no choice but to look around elsewhere.  This is a ruthless business where sitting around waiting for contracts to come your way is not at all the best game plan.  In a lot of cases, it's a matter of 'first in, first serve' and bearing in mind that there's probably going to be a surplus of riders out there, I can't afford to wait.
From my angle, I have a lot of UCI points and am amongst the top 50 in the world in the UCI ranking.  This will hopefully open up a few doors for me in what is going to be another very tight year for the riders.  My next race, as I said, is the Tour of Spain.  So now instead of concentrating only on trying to finish my good season to date, with a great ending, I also have to figure out my plans for next year.  I find it a little hard to fathom that finding a contract now is no easier than previous years.  I always thought that as soon as I had the kinds of results I have, and as many points as I've now got, things would be a lot more sure than they are.  This, so far, isn't the case and I often wonder how much of it is because I'm a kiwi.  I think that if I was Dutch, Belgian, Danish, French, etc, getting another job wouldn't be so hard.  After all, I would be more of an asset to a Belgian team if I was Belgian... 
There's nothing to do about it though and I only hope that I get more good results during the Vuelta.  Surely this would make the difference.  I'll let you know when there is something more to tell.
Julian Dean
Team CSC
For more info on Julian, check out our  wait a minute interview with him.
Your comments