06/8/2003
|
by Carole Dean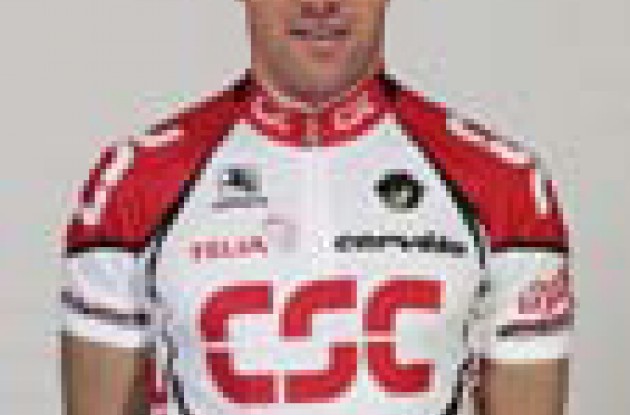 Julian Dean Diary
At Last.....The Drought Is Over!
Yup!  Julz has finally
nabbed a win
.  It's been a bloody long drought which, has at times, driven us both stark raving mad, but he's finally done it.  Trenton was his day yet again.  Great race that!
I got a phone call from him at 3.09am this morning to tell me the most exceptional news.  He said, "We won." and I said, "Who won?".  I wasn't sure whether his use of the pronoun meant me and him, or the team - which didn't necessarily mean him.  He replied, "Me and you!".  Well that was my cue to lose all self control at three in the morning and shout down that phone at him like a lunatic! 
Julz is absolutely stoked.  He's had a really hard time over the past year dealing with his leg rehab and then coming back into competition only to be rewarded for his hard work with top 3 results instead of a glorious win or 6!  It's been a frustrating time for him plagued with periods of self-doubt and seemingly never-ending shitty luck.  Although it may have been a time commonly referred to as 'character-building', we have been anxious to see the arse end of it!  Let's just hope things will continue to improve for him....for the welfare of not only his sanity, but mine aswell!
Apparently the race was hard and fast from start to finish.  Nothing unusual for Trenton.  It was a circuit race of 14 x 10.5km laps and they averaged a little over 50km/hr.
Apart from several attempted attacks that never stuck, the race was basically together the whole way except for the last 3 laps when a break of 7riders escaped.  It was a rather dangerous break in which CSC was not represented.  It therefore became their responsibility to bring this break back if they had any hope of making a top 3 result.
The CSC train took control and slammed their pedal pumpers into top gear.  They drove the peloton around the circuit like Michael Shumacker drives his Ferrari and with a lap to go, they managed to gobble up the remnants of the breakaway.  
Now it was Julian's turn to finish off the job and to reward his team-mates for their awesome work.  He had to jostle for his own position because all but one of his team had killed themselves to bring the break back.  Lars Michaelson was to be Julian's only lead-out man.  No worries though 'coz Julz was feeling as strong as 10 men anyway!
Coming into the last corner with 400m to go, he was on Lars' wheel.  At about 250m to go, he jumped and let his mighty pedal pumpers do their job.  From what I read on Roadcycling.com, he just flew past the Russian fella who was, at that stage, leading the sprint.  The rest is history now.  Julz won easily.
I asked him, at 3 o'clock this morning, "So how did you feel in the sprint?  Did you feel fast?".  He replied, "I don't know really....I must have been fast coz I won really easily and I found the race easy the whole day".  Now that's the proof right there that he was flying.  When you've got great form, the racing feels easy and the legs, lungs and mind don't feel
Your comments