06/30/2005
|
by Thomas Valentinsen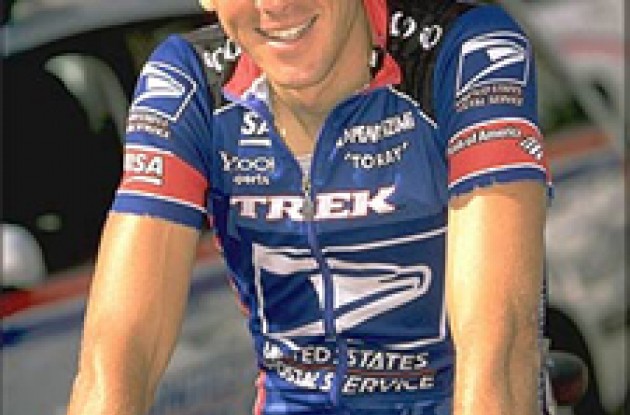 Cambiatta Takes Us Behind the Scenes of the Tour
Cambiatta to present Tour de France audio diary by Frankie Andreu.
Cambiatta is set to bring you a fresh new look at this year?s Tour de France with exclusive daily Behind the Scenes reports from 9 time Tour de France finisher and current OLN commentator, Frankie Andreu.
Plans include a Tour preview, Frankie?s Behind the Scenes stories, and training tech tips from Frankie in the days leading up to the July 2nd start of the Tour. Once the Tour begins, you?ll be able to listen to exclusive behind the scenes stories told the way only Frankie can tell them.
Just go to www.cambiatta.com and click on Tour de France, Behind the Scenes with Frankie Andreu for audio updated daily after .
?We?re very excited to bring the cycling audience this unique look inside the Tour with Frankie,? said Cambiatta Founder Patrick Walters. ?This is a great opportunity for Cambiatta, our dealers, and our partners to bring added value to cycling customers everywhere.?
Cambiatta will also award one Cambiatta DAT ($179 value) to the daily Cambiatta stage winner. Winners will be randomly selected from a simple on-line registration you can fill out while listening to Frankie. Winners will also have their name posted on the Cambiatta site.
New to the world of cycling, Cambiatta records, stores, downloads, and analyzes the data from your existing cycle computer and HRM allowing you to keep using your current equipment; while eliminating any need to learn a new system.
Your comments